Manage all of your City of Austin utilities in one place, anytime and anywhere you have Internet access

Register now to:
Create your login

Pay your bill securely

Start or manage your services

View eBills

Track your usage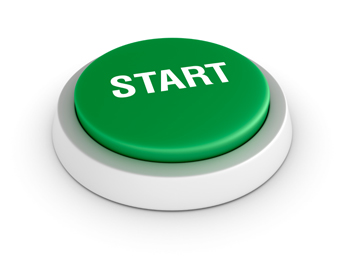 Utility Rates and Fees
Austin City Council adopted changes to utility rates and fees for FY 19. All changes are effective November 1, 2018.
Download the City of Austin Utilities Rates and Fees Schedule for FY 19 (pdf)

Charges on Your Bill
Your bill will include tiered charges for your electric usage. It also will include other line items, such as customer charge, power supply adjustment, and regulatory, community benefit, and energy efficiency charges.
A New Look for City of Austin Utilities Online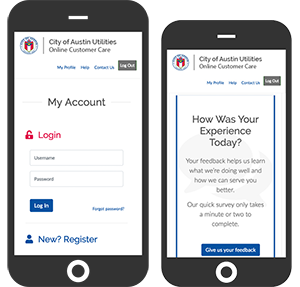 Coming December 2018
We're improving the City of Austin Utilities Online Customer Care portal. We've updated the look and feel, streamlined the login process, and optimized the site for mobile. We're also offering more "quick pay" options through our partner, Paymentus.
Security Deposit Options
If you are starting utility services, you may qualify to have your security deposit waived. For more details about deposit waiver criteria, please contact us at 512-494-9400.
Need to pay fast? Pay quickly online without registering. A convenience fee will be charged to use this option.
On Dec. 5, CoA Utilities will switch from Bill Matrix to Paymentus for payments made over the phone and through the online "quick pay" option. Stay tuned for more information.

View Outage Map & Report Outages
Report power outages or check status
with your phone number or utility account number, plus the 5-digit ZIP code of the outage location.
Get Outage Text Alerts
Register to report outages and get status updates by text message. Text REG to 287846 to get started.

Customer Care
(512) 494-9400
TDD: (512) 477-3663
Outside Austin call toll-free:
(888) 340-6465
Monday - Friday
7:00 a.m. to 9:00 p.m. CST
Saturday
9:00 a.m. to 1:00 p.m. CST