Make a payment anytime and enjoy immediate payment posting when you make a Quick Payment by phone or online.
One-time Quick Payments will post to your utility account on the same day. For each Quick Payment, you will receive a confirmation number for your records.
A transaction fee is assessed for each Quick Payment. Quick Payments post to your utility account the same day.
Quick Payment Transaction Fee and Limit Changes – Effective March 1, 2022
Payment Method
Residential
Commercial
Convenience Fee
$2.79
$8.95
One-Time Limit
$400.00
$400.00
Recurring Limit
$1,000.00
$1,000.00
Types of Quick Payments Accepted
Quick Payments are processed by Paymentus - our secure, third-party payment processor. When you make a quick payment, you are leaving the City of Austin website.
Quick Payment lets you pay your utility bill with:
ATM/debit cards
Electronic checks
Discover
MasterCard
Visa
Paypal
Paypal Credit
Venmo
Amazon Pay
Required Information
You'll need to supply:
City of Austin account number, including any leading zeroes.
Credit card or ATM/debit card number and expiration date.
ZIP code where the credit or debit card statement is mailed for payment.
ZIP code for your service address.
Routing number and checking account number if paying by check.
Payment amount.
A return item charge will be assessed if payment is rejected.
Learn More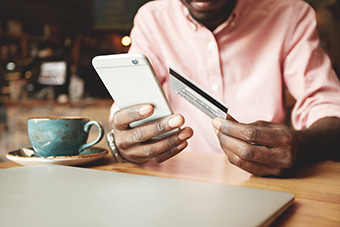 Quick Payment
Pay quickly and securely online with Paymentus. Multiple payment methods accepted. Transaction fees apply.
Make a Quick Payment
Date last reviewed or modified: 3/1/21