If you need to make a payment immediately to stop disconnection or avoid a late fee, you can make a Quick Payment on the phone or online.
Call toll-free 1-833-375-4919 to make utility payments by phone
There is a convenience fee assessed for each Quick Payment: $2.39 for residential, $3.95 for commercial accounts.
Learn about using Quick Payment to reconnect service
Types of Quick Payments Accepted
Quick Payments are processed by Paymentus - our secure, third-party payment processor. When you make a quick payment, you are leaving the City of Austin website.
Quick Payment lets you pay your utility bill with:
ATM/debit cards
Discover
Electronic checks
MasterCard
Visa
Required Information
You'll need to supply:
City of Austin account number, including any leading zeroes.
Credit card or ATM/debit card number and expiration date.
ZIP code where the credit or debit card statement is mailed for payment.
ZIP code for your service address.
Routing number and checking account number if paying by check.
Payment amount.
A return item charge will be assessed if payment is rejected.
Learn More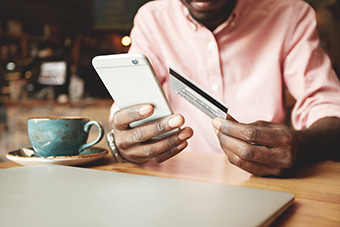 Quick Payment
Pay quickly and securely online with Paymentus. Convenience fees apply.
Make a Quick Payment
Date last reviewed or modified: 1/31/20