Why Choose Budget Billing?
Take the guesswork out of your utility budget — Budget Billing lets you pay approximately the same amount each month for your utility services.
How Budget Billing Works
With Budget Billing, we calculate your monthly payment by adding together utility service averages based on usage information and days of service. After you have been on Budget Billing for 6 months, we will review and update your monthly budget payment to ensure it is an accurate reflection of your usage.
There is no cost to participate and you may cancel at any time.
If you are a new customer, we calculate the monthly payment based on the history of the premises.
Adjustments to your payments include any debits and credits accumulated in the past year.
Credits are not refunded unless you cancel Budget Billing.
The City of Austin does not charge or pay interest on accumulated debits or credits while you are enrolled in Budget Billing.
Eligibility
All City of Austin utility customers are eligible to sign up for Budget Billing. Your account must be current before you enroll.
Start or Stop Budget Billing
It's easy to sign up for Budget Billing.
Online — Log in to City of Austin Online Customer Care. If you sign up online, a Customer Care Representative may contact you if we need more information.
By Phone — Call Customer Care at 512-494-9400 to speak with a representative.
Budget Billing takes effect on the next bill after you sign up. You will receive a notice on your bill letting you know that Budget Billing has started. Each bill will include a reminder that you are on Budget Billing.
Cancellation of Budget Billing — A cancellation will take effect on the next bill after you cancel. Your next bill will include a credit or debit if needed to bring your balance up to date.
Removal from Budget Billing — The City of Austin reserves the right to remove you from Budget Billing if you miss a payment or pay an incorrect amount. If you have been removed from the program, you may reapply after 6 months.
Learn More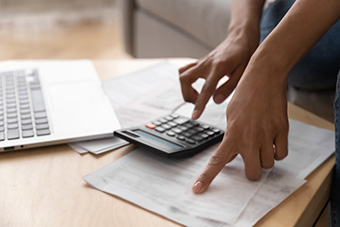 Budget Billing
Consistent utility bill amounts month-to-month help make budgeting easier.
Log In to Sign Up
Date last reviewed or modified: 1/31/20