City of Austin Utilities Gift of Comfort program allows individuals, businesses, and organizations in our community to make a payment towards a customer's utility bill as a gift.
What You Will Need
You'll need to know the name and address of your gift recipient. The utility account number, though helpful, is not required.
How to Help
Download the Gift of Comfort Payment form (pdf) and fill out the required fields.

Attach a check or money order in the amount of your gift, made payable to: City of Austin Utilities.

Deliver the form and gift payment to one of our Utility Customer Service Centers, or mail to:
City of Austin Utilities – Payment Processing
P.O. Box 2267
Austin, TX 78783-2267

Your gift recipient will receive a letter from City of Austin Utilities notifying them of your gift. You can also download our customizable Gift of Comfort gift card (pdf) to print at home and give to your recipient personally.

Your gift will appear as a bill credit on the gift recipient's next City of Austin Utilities bill.
Program Details
The form must be filled out as completely as possible to ensure the payment is applied to the desired account. If the desired account cannot be located, the gift payment will be returned to the sender using the address provided.
City of Austin Utility team members will not be able to disclose or confirm any account information, including account balances.
The gift payments are not tax deductible and no documentation will be provided for tax purposes.
If a gift payment is greater than the balance owed, the credit will be available for future bills.
If the gift payment is declined by the recipient, or if we are unable to return the payment to the sender, it will be applied to the City of Austin Utilities Plus 1 Emergency Financial Assistance Fund to assist others in need.
Thank you for giving the Gift of Comfort! Your generosity will be greatly appreciated by the recipient of your gift.
Interested in other ways to help our neighbors in need?
Donate to the City of Austin Utilities Plus 1 Emergency Financial Assistance Fund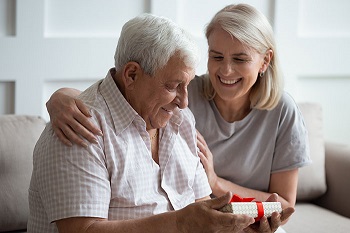 Date last reviewed or modified: 11/23/21