Austin Energy is more than just a power company. We are 1,700 of your friends and neighbors with a mission to safely deliver clean, affordable, reliable energy and excellent customer service — 24 hours a day, 365 days a year.
Community Owned
We are a not-for-profit enterprise of the City of Austin that is focused on driving customer value in energy services. At Austin Energy, we are determined to use innovative technology to build a better Austin and to lead the way for clean, affordable energy.
Austin Energy has one of the most aggressive plans in the nation to reduce our carbon footprint. We partner with the community to help individual customers reduce their carbon impact and electric bills through energy efficiency, demand response, energy storage, green power options, and clean transportation. By collaborating with customers, Austin Energy increases grid reliability and maximizes affordability through safe and responsible actions.
Additionally, Austin Energy staffs and manages customer service and call centers, accounts, and billing services for City of Austin Utilities and Austin 3-1-1.
Responsible Outage Management
Even under the best of conditions, severe weather, traffic accidents, or mechanical failure can cause temporary power outages. Austin Energy encourages our customers to track and report outages by using the Austin Energy Outage Map. We also encourage our customers to sign up for Outage Alerts on your mobile phone or device.
Learn how to stay safe and informed during power outages
Ways to Save Money and Energy
Austin Energy offers multiple green and clean energy options, rebates, and incentives to customers in our service area.
Browse Austin Energy's website for: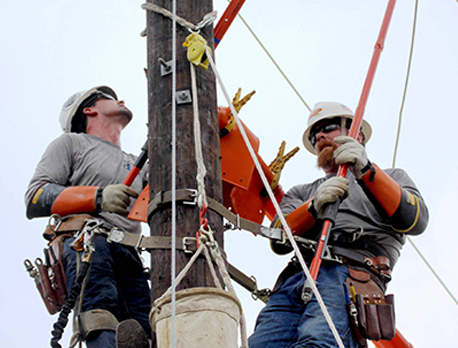 Austin Energy is the City's electric utility. Customers can establish electric service and sign up for outage alerts, take advantage of wind and solar energy options, and learn how to conserve energy and build green. Multiple rebates and incentives are available for additional energy and cost savings.

Visit: austinenergy.com
Date last reviewed or modified: 8/28/20