The City of Austin is dedicated to serving our customers' needs, especially during these tough times. Together, we can find solutions to help you pay your utility bill and avoid disconnections.
In recognition of the impact of COVID-19 on the Austin community, Austin City Council approved emergency utility bill relief efforts in April 2020.
In March 2021, additional emergency bill relief funding was approved for customers experiencing financial difficulty as a result of Winter Storm Uri or COVID-19.
The approved measures include a combination of rate reductions, utility bill credits and a funding infusion to the Plus 1 Customer Assistance Program from Austin Water and Austin Energy. Additionally, disconnections for non-payment were suspended in March 2020.
Standard Operations Resume July 2021
To responsibly serve customers and the community, the City will begin mailing service disconnection notices beginning in June 2021. Utility service disconnections for non-payment resume in July 2021.
Expanded customer assistance is still available for customers experiencing financial hardship. If you are unable to pay your utility bill, please contact City of Austin Utilities Customer Care immediately at 512-494-9400. A Customer Service Representative will review your account and discuss available options such as payment arrangements and/or financial assistance.
Expanded Customer Assistance is Available
City of Austin Utilities is offering extended payment arrangement agreements, as well as increasing the discount for the Customer Assistance Programs (CAP), which provide help to residential utility customers who face temporary and long-term financial difficulties, as well as those with serious medical problems.
Payment Arrangements
City of Austin Utilities is also offering a new, more flexible payment option that allows customers to pay outstanding balances over a longer time. Customers who have been financially impacted by COVID-19 can spread their payments over 36 months, instead of the standard 24-month payment arrangement.
All customers in need qualify. If customers have a past-due bill, we encourage them to act now to avoid late-payment fees and maintain services without interruption.
Additional Plus 1 Contributions
Austin Energy and Austin Water will each contribute an additional $5 million, a combined $10 million, to the Plus 1 financial support program.
Residential customers who experience financial hardship due to COVID-19 are now eligible for the Plus 1 Program. The program focuses on responsiveness and flexibility for quickly verifying eligibility and enrolling customers with a financial hardship.
CAP Utility Bill Discount Improvements
The CAP discount for electric customers increases from 10% to 15% until October 31, 2021. CAP customers will not pay the $10/month Customer Charge and the CAP portion of the Community Benefit Charge. This action is estimated to provide $1 million in additional support for CAP customers.

City of Austin Utilities also seeks to enroll more customers who are eligible for CAP under recent program expansion. Residential customers with household incomes at or below 200% of the Federal Poverty Level may now receive the CAP discount.
Get more information about Customer Assistance Programs (CAP)
If You Have Questions or Need Assistance
Customers who are having difficulty paying their utility bills should contact City of Austin Utilities now at 512-494-9400.
Learn More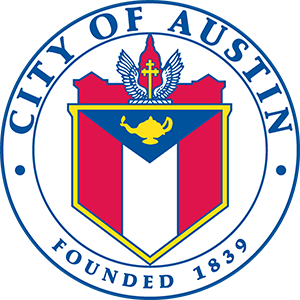 Emergency Financial Assistance Available
Residential customers experiencing financial hardships as well as those impacted by COVID-19 can receive help with their utility bills.
Apply Now
Date last reviewed or modified: 6/2/21