In recognition of the impact of COVID-19 on the Austin community, Austin City Council approved emergency utility bill relief efforts in April 2020.
In March 2021, an additional $10 million in emergency bill relief funding was approved for customers experiencing financial difficulty as a result of Winter Storm Uri or COVID-19.
The approved measures include a combination of rate reductions, utility bill credits and a funding infusion to the Plus 1 Customer Assistance Program from Austin Water and Austin Energy.
Temporary Bill Relief
The following measures are designed to help residential customers avoid high utility bills as a result of the Winter Storm Uri in February 2021 and are effective immediately:
Reductions to residential water rates, effective until April 26, to help mitigate high bills due to above normal water usage trends during February's extreme weather event. Rate reductions include:

Tier 2 — Capping the residential fixed fee at $3.55
Tiers 3-5 — Reducing the residential volumetric rate to $0.01 per 1,000 gallons

Temporary expansion of billing adjustment program for all retail customer classes (residential, commercial, multifamily and large volume customers)
Wastewater Averaging Period will estimate wastewater bills using a historical water usage beginning on February 14, instead of actual metered
Waive the Emergency Water Shutoff fee of $31.25
Temporarily suspend late fees beginning February 12 for all residential customers
Waive the $20 initiation fee usually charged when service is transferred to a new residence for Austinites who had to relocate due to residence storm damage. This waiver is currently in effect for customers who started, stopped or relocated service beginning February 15 through April 3
Apply a one-time $10 credit on electricity bills for all residential customers, which will appear on bills issued after March 19
City of Austin utility customers are encouraged to closely review their utility bills, log in to their City of Austin Utilities account, and to contact City of Austin Utilities at 512-494-9400 with any questions about their bills.
Expanded Customer Assistance
City of Austin Utilities is offering extended payment arrangement agreements, as well as increasing the discount for the Customer Assistance Programs (CAP), which provide help to residential utility customers who face temporary and long-term financial difficulties, as well as those with serious medical problems.
Payment Arrangements
City of Austin Utilities is also offering a new, more flexible payment option that allows customers to pay outstanding balances over a longer time. Customers who have been financially impacted by COVID-19 can spread their payments over 36 months, instead of the standard 24-month payment arrangement.
All customers in need qualify. If customers have a past-due bill, we encourage them to act now to avoid late-payment fees and maintain services without interruption.
Additional Plus 1 Contributions
Austin Energy and Austin Water will each contribute an additional $5 million, a combined $10 million, to the Plus 1 financial support program.
Residential customers who experience financial hardship due to COVID-19 are now eligible for the Plus 1 Program. The program focuses on responsiveness and flexibility for quickly verifying eligibility and enrolling customers with a financial hardship.
CAP Utility Bill Discount Improvements
The CAP discount for electric customers increases from 10% to 15% until October 31, 2021. CAP customers will not pay the $10/month Customer Charge and the CAP portion of the Community Benefit Charge. This action is estimated to provide $1 million in additional support for CAP customers.

City of Austin Utilities also seeks to enroll more customers who are eligible for CAP under recent program expansion. Residential customers with household incomes at or below 200% of the Federal Poverty Level may now receive the CAP discount.
Get more information about Customer Assistance Programs (CAP)
If You Have Questions or Need Assistance
Customers who are having difficulty paying their utility bills should contact City of Austin Utilities now at 512-494-9400.
Learn More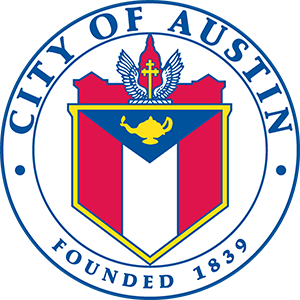 Emergency Financial Assistance Available
Residential customers experiencing financial hardships as well as those impacted by COVID-19 can receive help with their utility bills.
Apply Now
Date last reviewed or modified: 3/8/21